In 2020, a special year, Longhua has withstood one test after another, overcome one difficulty after another, and achieved one result after another
…………
Now let's review 2020 together!
key word:
China's first G10.5 ITO target material loaded and delivered
On May 18, the first set of ITO target material for G10.5 TFT-LCD in China was loaded and delivered at the Jinglianoptoelectronic production base in Luoyang Airport Industrial Cluster, which attracted wide attention from Luoyang daily, Luoyang industry and information news, Luoyang news network and other media. This is another major breakthrough after achieving stable supply of G8.5 display panel production line, filling the relevant domestic blank, and providing "Luoyang assistance" for the rapid development of domestic 8K UHD, large-size high-end display devices.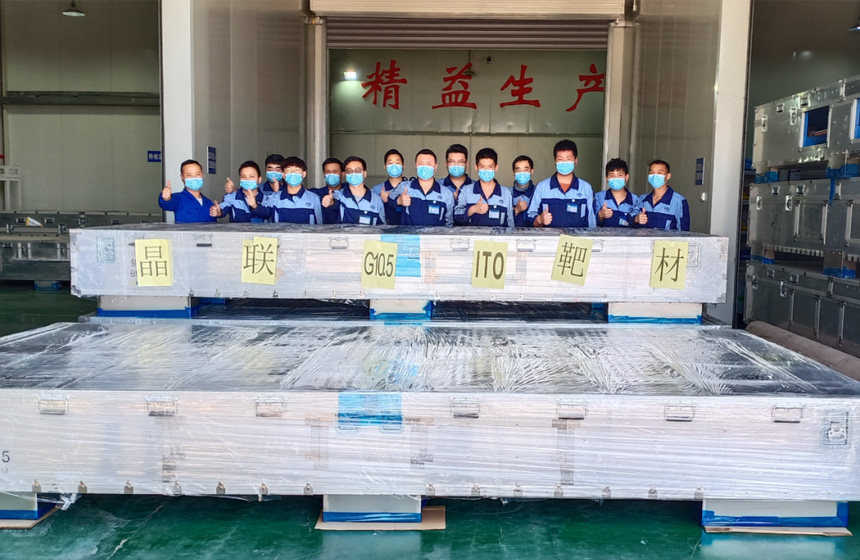 key word:
Sifeng Electronics was approved as Henan high performance metal target material engineering research center
On September 2, according to the document notice of "reply to 137 provincial engineering research centers including Henan new energy power battery system engineering research center" issued by Luoyang development and reform commission [2020] No. 16, Luoyang Sifeng electronic materials Co., Ltd. was successfully approved as "Henan high performance metal target material engineering research center", and previously was also awarded as "Henan engineering laboratory for tungsten and molybdenum deep processing", " Luoyang engineering technology research center "and other provincial and municipal R&D platforms. The approval of the provincial engineering research center is a full affirmation of Sifeng electronics for many years to serve the major national strategic needs and practice the localization of high-end target materials.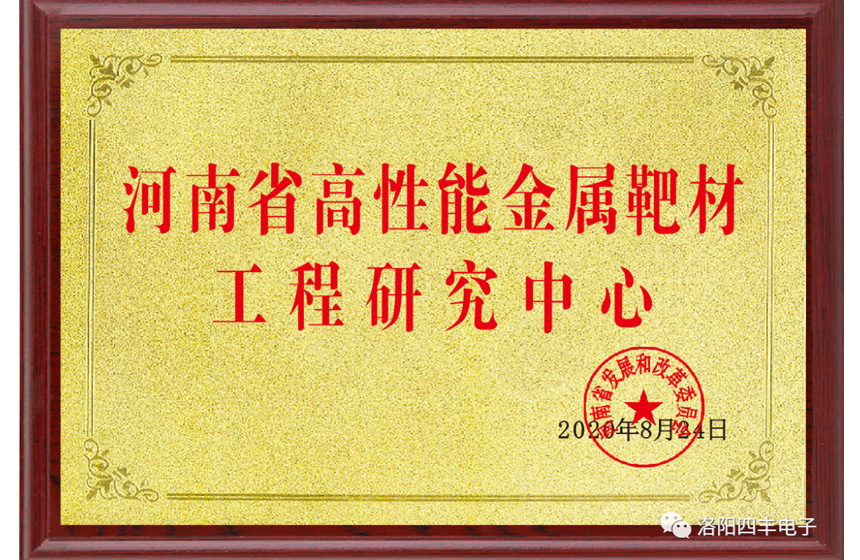 key word:
Cobus Huayang industrial base officially put into operation
In 2020, after the construction and preparation of nearly half a year, the two high performance PVC structural core material production line was formally put into use in July. It was first supplied with foam board, with the capability of producing 20 thousand cubic meters of high performance PVC structural core material. The post processing workshop of core material was put into use in October. Cobus is the first PVC structural core material supplier with complete independent intellectual property rights and Germanischer Lloyd GL certification in China. It has passed the test certification of Sinoma, Sany, time and other customers, and has achieved mass production and delivery, marking a big step forward in the diversified industrial layout of cobus.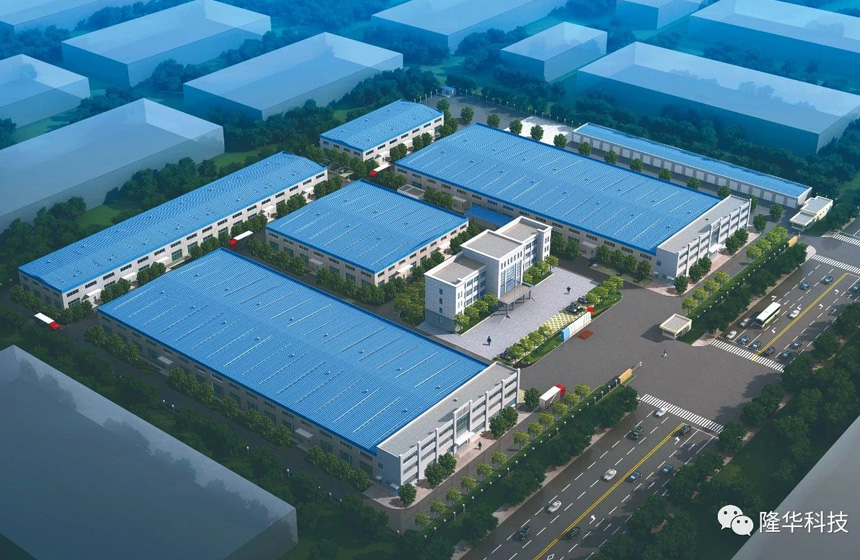 key word:
Cobos won the first major special project of Henan province
The project of "research and industrialization of high-strength synthetic sleepers and supporting materials for national railway" declared by Cobos was officially approved by Henan province as a major science and technology special project (key innovation demonstration special project) in 2020, and was supported by provincial financial funds. This project is the first major science and technology project of Cobus in Henan province, and it is also the second time that the project got the financial support after it was approved by Luoyang science and technology major special project in 2020. In recent years, Cobos has been developing new products around the subway market and has achieved good market performance. At the same time, Cobos has carried out the research and industrialization of high-strength synthetic sleepers and supporting materials, and gradually expanded its market application in the field of state-owned railways. The successful establishment of this project not only fully affirms the research level and status of Cobus in the field of high-strength synthetic sleepers, but also provides a good opportunity to further promote the market promotion and application of products, which will boost the diversified industry development of Cobus.
key word:
Construction of new base started
The construction of the new base of Hunan zhaoheng company started. The first phase of the project is expected to be completed in August 2021, with a construction area of 17000 square meters. After completion, the production capacity will be greatly improved.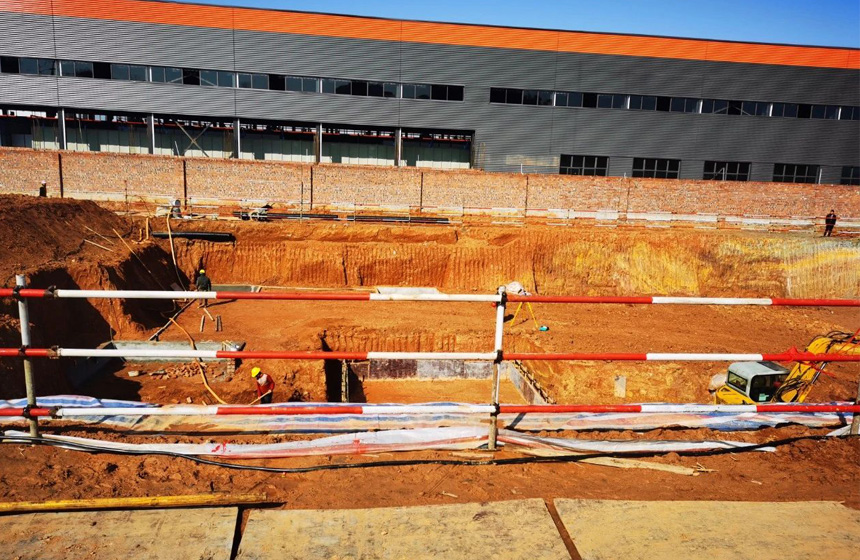 key word:
Signing contract with academicians of Chinese Academy of Sciences
On September 9, Li Zhanming, chairman of Longhua Technology Group, signed a strategic cooperation agreement with Guo Zengyuan, academician of Chinese Academy of Sciences and his scientific research team. In the next step, the group will establish a perfect and rich cooperation mechanism with Guo Zengyuan's scientific research team, carry out scientific and technological R&D innovation and transformation of scientific and technological achievements, promote the construction of technological innovation system with Longhua as the main body, enhance the scientific and technological innovation ability of enterprises, cultivate innovative and practical talents, cultivate independent intellectual property rights, enhance independent innovation ability and market competitiveness, and further build a high-tech industry group.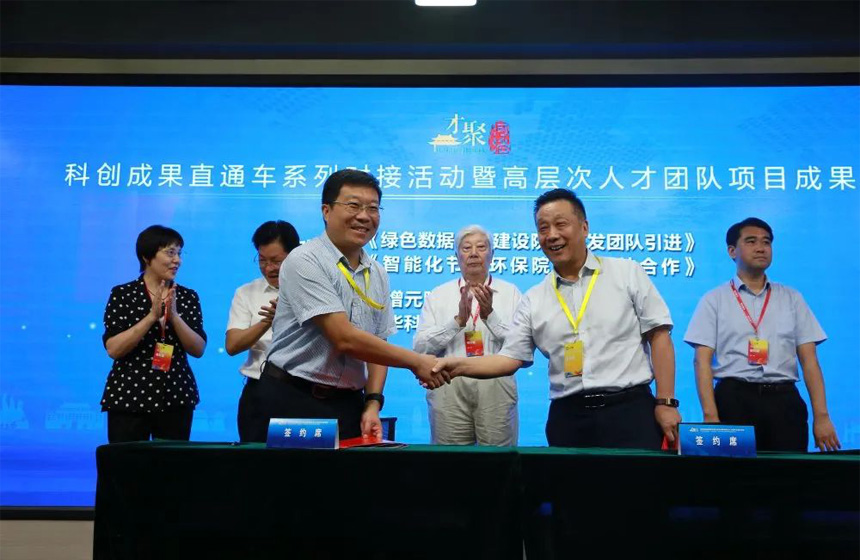 key word:
Complete
In 2020, the equipment division has completed the 40 million tons / year refining and chemical integration phase II project of Zhejiang Petrochemical Co., Ltd. The equipment division has used the scientific management mode, carefully organized, overall arranged and formulated the scientific and rigorous production plan to complete the manufacturing and processing of more than 300 composite coolers and nearly 100 air coolers. With the loading of the last equipment, the equipment division has completed the delivery of all the equipment of the project.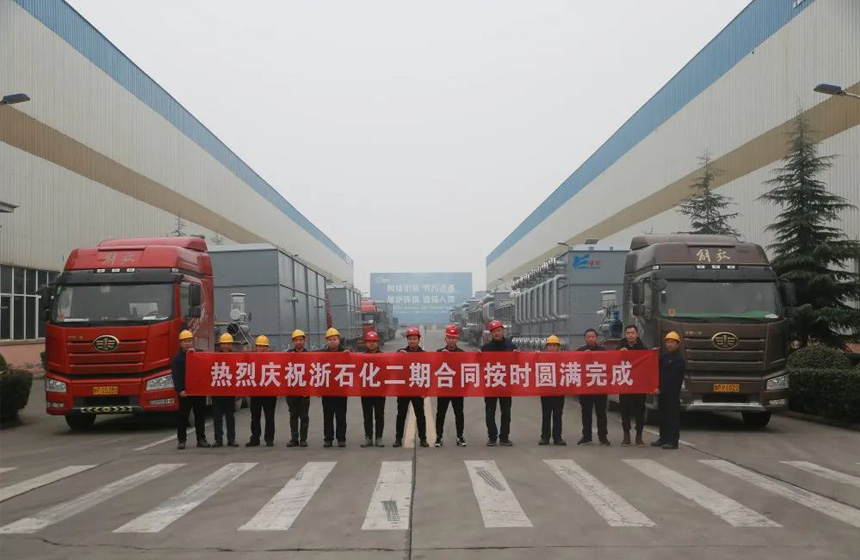 key word:
Application of high efficiency composite cooling system in refining and chemical integration project
After the successful use of the high-efficiency composite air coolers and air coolers of the equipment division in the domestic large-scale refining and chemical integration projects of Zhejiang Petrochemical, Hengli petrochemical and Hengyi petrochemical, the contract of Shenghong 16 million tons / year refining and chemical integration and Guangdong petrochemical composite air coolers and air coolers was signed in 2020. In Shenghong refining and chemical integration project, it broke through the maximum contract amount of single composite air cooler.
key word:
Consolidate the leading position of condensate polishing
Anhui Pingshan Power Plant Phase II 1350mw ultra supercritical secondary reheat coal-fired power generation unit is the world's first new type of high-efficiency, clean, low-carbon ultra supercritical coal-fired power generation unit with the largest unit capacity. It is listed as a national demonstration project and a benchmark project leading the development direction of the global coal-fired power generation industry. After careful design, high-quality supply and commissioning, the system was delivered in 2020 and successfully passed the trial operation, achieving the expected effect of design and consolidating the leading position of the condensate polishing technology of the Zhongdianjiamei company.
2020 honors

The Group
Top 100 private manufacturing enterprises in Henan
Top 50 enterprises in Luoyang
Quality benchmarking enterprises in Henan
Intellectual property demonstration enterprises in Henan

Cobus
Enterprise technology center in Henan

Sifeng Electronics
Luoyang "invisible champion" enterprise title

Jinglian Optoelectronics
China leading enterprise of science and technology innovation
China new display industry chain contribution award conference——special contribution award

Zhaoheng Science and Technology
Changsha enterprise technology center

Xianning Haiwei
Hubei high performance fiber reinforced composite enterprise school joint innovation center