On January 28, 2021, Longhua Technology Group successfully held the 2020 annual work summary and commendation conference in Luoyang. The conference was held in the form of "main venue + video sub venue", with careful review, systematic summary and objective evaluation of business performance and strategy implementation in 2020, and comprehensive deployment of key work in 2021. Li Zhanming, Secretary of the party committee and chairman of Longhua Technology Group, Sun Jianke, general manager of Longhua Technology Group, leaders above the middle level and advanced individuals of the group and its subsidiaries attended the meeting.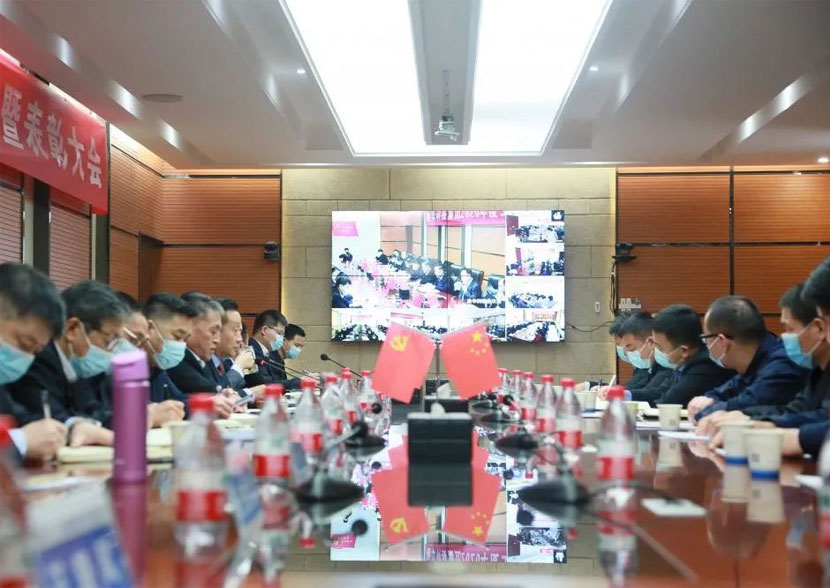 2020 is an extraordinary year. In the face of severe external environment, Longhua group firmly implements the decision-making and deployment of the Party Central Committee and the State Council, pays attention to epidemic prevention and control on the one hand and business development on the other hand, and successfully completes various business tasks. In 2020, all Longhua employees are not afraid of challenges, work hard, and harvest a proud report card.
Annual work report of the group

At the meeting, chairman Li Zhanming made a systematic summary of the group's work in 2020, made scientific research and judgment on the current economic situation, and arranged the deployment of the main work in 2021.
In 2020, in the face of the command and responsibility of epidemic prevention and control, all employees of the group will work together to overcome difficulties, forge ahead with innovation, continuously improve the scientific and technological innovation ability of each subsidiary company, continuously expand business areas, continuously consolidate the leading and invisible champion status of subdivided industries, and hand over a brilliant report card. With the support of various subsidiary companies, the group company has a solid foundation and has made full preparations for the new stage of high-quality development with continuous improvement of comprehensive competitiveness.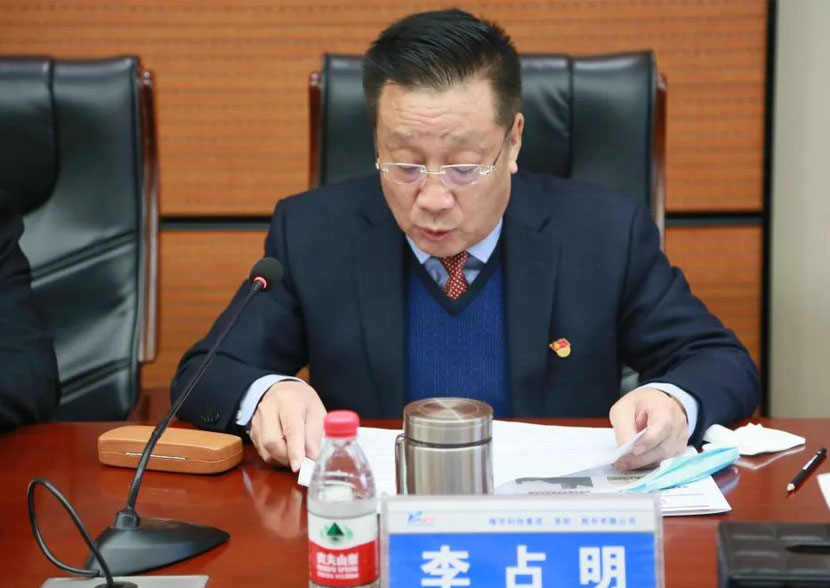 At the end of the meeting, Li Zhanming, chairman of the group, stressed that 2021 is the first year of the 14th five year plan, and also the starting year of the group's new journey of high-quality development. In the face of the normalization of epidemic prevention and control and the complicated and grim political and economic situation in the world, we should take the Xi Jinping's socialist ideology with Chinese characteristics in the new era as the guide and thoroughly implement the spirit of the nineteen and nineteen second, third, fourth and fifth plenary sessions of the party. Through strategic guidance and target management, we will continue to improve our scientific management ability and risk prevention and control ability; through strengthening the construction of group research institutes and technical committees, talent training and introduction, and deepening school enterprise cooperation, we will continue to improve our technological innovation ability, and build Longhua group into an open platform for employees to start their own businesses, realize their values, and achieve their dreams.