Longhua Group held Double Ninth Festival activities.
In order to promote the Chinese traditional culture of respecting the elderly and caring for the elderly, the labor union of Longhua Group invited the leaders of the subsidiaries in Luoyang City and the outstanding employees to held the activities of Double Ninth Festival together. Chairman Mr. Li Zhanming, Vice Chairman Mr. Li Zhanqiang, General Manager Mr. Liu Yufeng, Executive Vice General Manager Mr. Li Jiangwen, Labor Union Chairman Miss. Yang Haijing and other leaders accompanied the old people to celebrate the Double Ninth Festival together, and sent Longhua's care and festive blessings to the old people.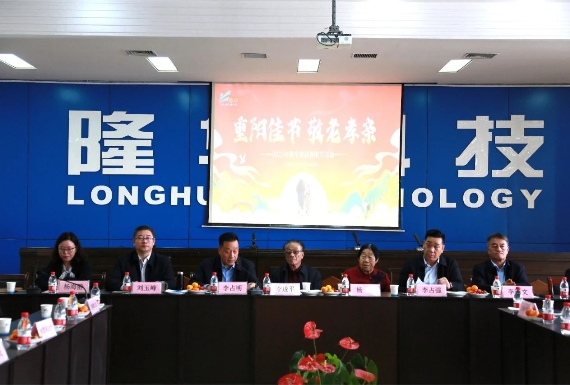 At the meeting, the chairman of the board, Mr. Li Zhanming, expressed his festival greetings and blessings to the parents of the excellent employees, then praised the excellent employees who attended the meeting, and introduced the work achievements of the company in recent years and the future development plan. Subsequently, the company leaders exchanged views with the old people and listened carefully to their feelings and suggestions. The old people recognized the company's achievements and excellent corporate culture and shared their understanding of traditional culture. After the meeting, the company leaders sent gifts to the old people.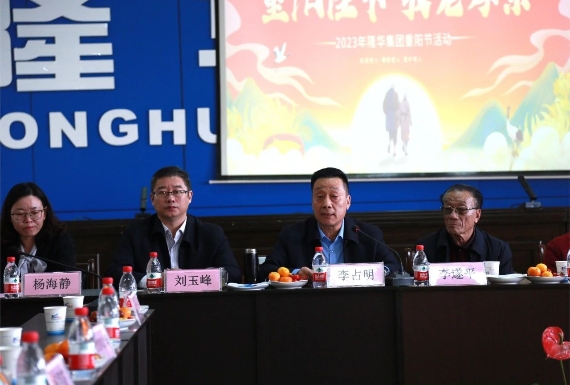 This activity achieved good results and fulfilled the company's corporate culture with actions. Reviewing the development history of nearly 30 years, Longhua has always insisted on taking social responsibility and actively contributing to the society. The company has participated in donations for epidemic prevention and control, and the donations to the flood in Zhengzhou. And it has continued to carry out public welfare activities such as donating to students in difficulty, helping workers in difficulty, subsidizing schools for the deaf and mute, old people's homes and welfare homes.