Longhua Group's Subsidiary Sannuo New Material Signed Joint Laboratory Cooperation Agreement with Institute of Process Engineering (IPE), Chinese Academy of Sciences (CAS).
On September 12, the signing ceremony of joint laboratory cooperation agreement was held in Luoyang between Longhua Group's subsidiary Sannuo New Material Technology (Luoyang) Co., Ltd. and Institute of Process Engineering of Chinese Academy of Sciences (IPE, CAS). Cao Hongbin, Sun Qi and Ning Pengge from IPE, Li Zhanming (Chairman of Longhua Group), Liu Yufeng (General manager of Longhua), Li Mingwei (Executive director of Sannuo New Material), Wang Yatao (General manager of Sannuo) and other leaders attended the signing ceremony.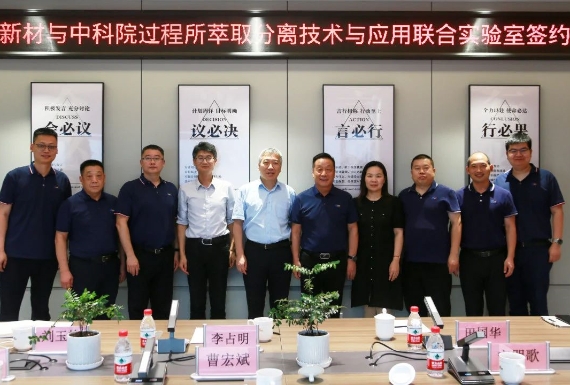 Chairman Li Zhanming warmly welcome to the arrival of Cao Hongbin and others, thanked the

IPE

for its strong support for Sannuo New Material, and introduced in detail the development of Longhua Group's energy-saving and environmental protection, electronic new materials, polymer composites and other industrial sectors, as well as the important results achieved in recent years. Li Zhanming said that technological innovation and the transformation of scientific research results is the core to promote the high-quality development of enterprises, Sannuo New Material will take this signing as an opportunity to accelerate the implementation of the agreement.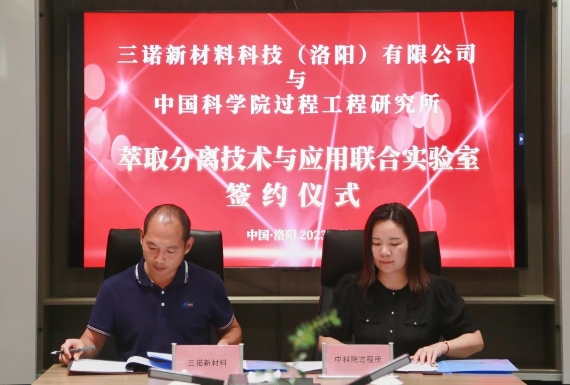 Cao Hongbin and others showed great recognition of the achievements of Longhua Group, and briefly introduced the main direction of the work of the joint laboratory in the next phase. Cao Hongbin said he hope that the two sides will take this signing as a new starting point to jointly promote the implementation of extraction and separation technology and the joint laboratory. By carrying out scientific and technological projects in the field of extraction and separation, we will strive to open up a new path of comprehensive cooperation and efficient transformation of innovation results, and realize mutual benefits and win-win situation for both sides.